Michael
Michael Mueller, owner and Master Electrician at Toronto Electrical Experts, has a passion for the electrical industry and this is evident in both the workmanship and the customer service that his company provides.
Michael's passion and love for the electrical industry started at a young age working weekends and summers as an electrician's helper, with his father, also an electrician. It was clear to him what his career path would be and so he attended George Brown College, in Toronto, where he excelled at the Electrical ICI programme in which he enrolled.
Over a 5 year span, Michael completed his apprenticeship with companies that gave him exposure to new commercial buildings, residential work and a myriad of other big projects.
In 1992, Michael knew that he could provide the community with superior technical skills and customer service, and so he went out on his own. He is known in the community as an electrician that is skilled, honest and reliable. "It is not enough to provide top notch electrical work. Customers deserve top-notch customer service to go along with that, and it has always been my mission to provide both. I'm proud to say that my loyal customers of many years would agree with me that I accomplish both, with the help of my team."
Toronto Electrical Experts has enjoyed steady growth. Superior technical expertise, strong customer service and utmost professionalism are the components that make Toronto Electrical Experts Electrical Services stand apart from the competition. "When you meet Michael, it is immediately apparent that his passion for his profession is matched by his expertise".
Michael Mueller holds a Master Electricians License and an Electrical ICI License. He and his family live in North York, Ontario.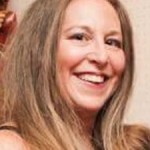 Karen
Karen grew up in New York State and Toronto where she attended York University. During her high school years she seized the opportunity to participate in a student exchange program and spent time in Spain where she became fluent in Spanish.
Her ability led her back to Spain where she handled the business affairs and public relations for the Bungy crew at Expo in Seville and completed well over 300 bungy jumps.
Karen's career in sales, marketing and client relations in the retail and financial sectors led her to Toronto Electrical Experts where she has gained extensive knowledge of electrical services. She spends her days running the office, managing projects and working with clients and suppliers to achieve the most effective solutions for service requirements. She knows that the success of Toronto Electrical Experts success lies not just in providing the best electrical expertise, but the best customer service as well.
Karen and her family happily live in North York, Ontario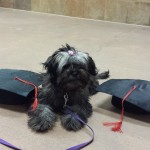 Mika
Mika, our company mascot is a 7 pound peke-a-poo. She comes to the office every day, where her office duties include, but are not limited to, sleeping in her bed, greeting visitors effusively and sitting on whatever lap she can find. She has tried to add "sorting through the garbage" to her responsibilities, but somehow her efforts to complete this task are always thwarted by the two-legged members of the Toronto Electrical Experts team.
Mika loves driving around the city to visit clients and suppliers. She especially loves going to the bank, where they have a stash of dog treats for her.
There are thoughts of training her how to pull wire, but for now, her job description suits her just fine!